Unanswered topics | Active topics | New posts | Your posts
Sinn
Sinn is widely regarded as the second best PUA in the world. As a teenager, he was known in his social group for his spectacular failures with women. In fact he didn't even lose his virginity until he found the pick up community.
Sinn was the lead instructor for Mystery Method from 2005 to 2008. He has taught more bootcamps than any other instructor, at ANY company(over 150!) he has also trained guys who have gone on to become instructors at every major dating science company from RSD(Ozzie) to Charisma Arts(Jamie) to of course Mystery Method( Tenmagnet, etc)
Sinn is known for his hard nosed style and take no excuses approach to teaching. He is a nondenominational teacher, which means that he subscribes to no particular method and instead blends the best of every school of seduction to create the best possible results for himself and his students.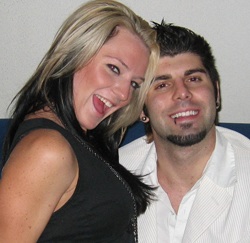 Long recognized as an innovator in the dating science community, Sinn's list of contributions is long and varied, but he is best known for:
Same Night Lay game. In the summer of 2007 Sinn packed up and moved to Texas to learn how to get better at SNLS from the master Captain Jack. Together they came up with a foolproof system to get women from bars and clubs into your bed that night.
Day game. Because Sinn was underage when he foud the community, he was forced to do a lot of day game. It was during his first two years that he put together the often imitated, but never duplicated day game seminar for Mystery Method. This was the first seminar entirely focused on day time approaches the community had ever seen.
Breakthrough Comfort. Often referred to as " How to make a woman fall in love with you." Breakthrough Comfort is backwards engineered love. Sinn put this program together with former Mystery Method instructor Future. It is among the most powerful techniques in the community and should only be used when you find that one special girl.
Sinn is currently running his own pick up company The Sinns Of Attraction, which offers live, phone and email training. To learn more about Sinn go to www.Sinnsofattraction.com or check out his awesome blog at www.sinnsofattraction.blogspot.com
Sinns Profile