The day you get married should be one of your life's high points. Planning for a wedding, due to how important the occasion is, could be a very stressful and difficult time. This documentation contains a number of helpful hints you can use to plan and execute a memorable wedding.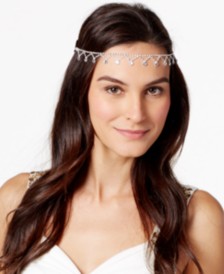  If you prefer to handle the refreshments and foods on your own, save money by shopping at wholesalers such as Sam's Club and Costco. When you shop this way, you can buy your food cheaper than at regular retailers. You may even ask your generous friends to chip in with buying food.
 Put sweet appetizers at the dinner table between meal courses. Sugar roses, sugar petals or even crackers will do.
 Personalize your wedding by incorporating any elements or facets of your personal identity, your betrothed or especially the relationship you share. Pick out a theme that reflects your time together.
 Do not restrict your food intake drastically prior to the wedding! Just like an athlete who is training, starving yourself could cause dehydration. You want to stay on your feet during the ceremony and reception.
 Research the possibility of renting
wedding jewelry
to add to your existing bridal jewellery sets. This can help you look more stunning while not breaking the bank. Borrow from your friends jewelry articles like white gold earrings, silver charms, beaded necklaces - whatever may be complementary to the theme.
 Look at samples of past work before hiring a makeup artist. Does their style suit you? It is critically important that you know they can meet your needs. You don't want to wait till the last minute only to find out that you are not pleased with the makeup job they will be doing.
 A relative or friend can serve as your assistant, as often the only requirement for the job is being able to haul your gear. The assistant can help line up family members and round them up for group shots.
Pulling off a wedding is tough and can put everyone involved under a lot of stress. Use the advice here to help you plan the wedding of your dreams.